La Réserve Ramatuelle, the Taste of Provence
21 July 2022
You have finally just arrived at La Réserve Ramatuelle, and the long journey has whetted your appetite… everything is planned, with temptations as diverse as they are enticing.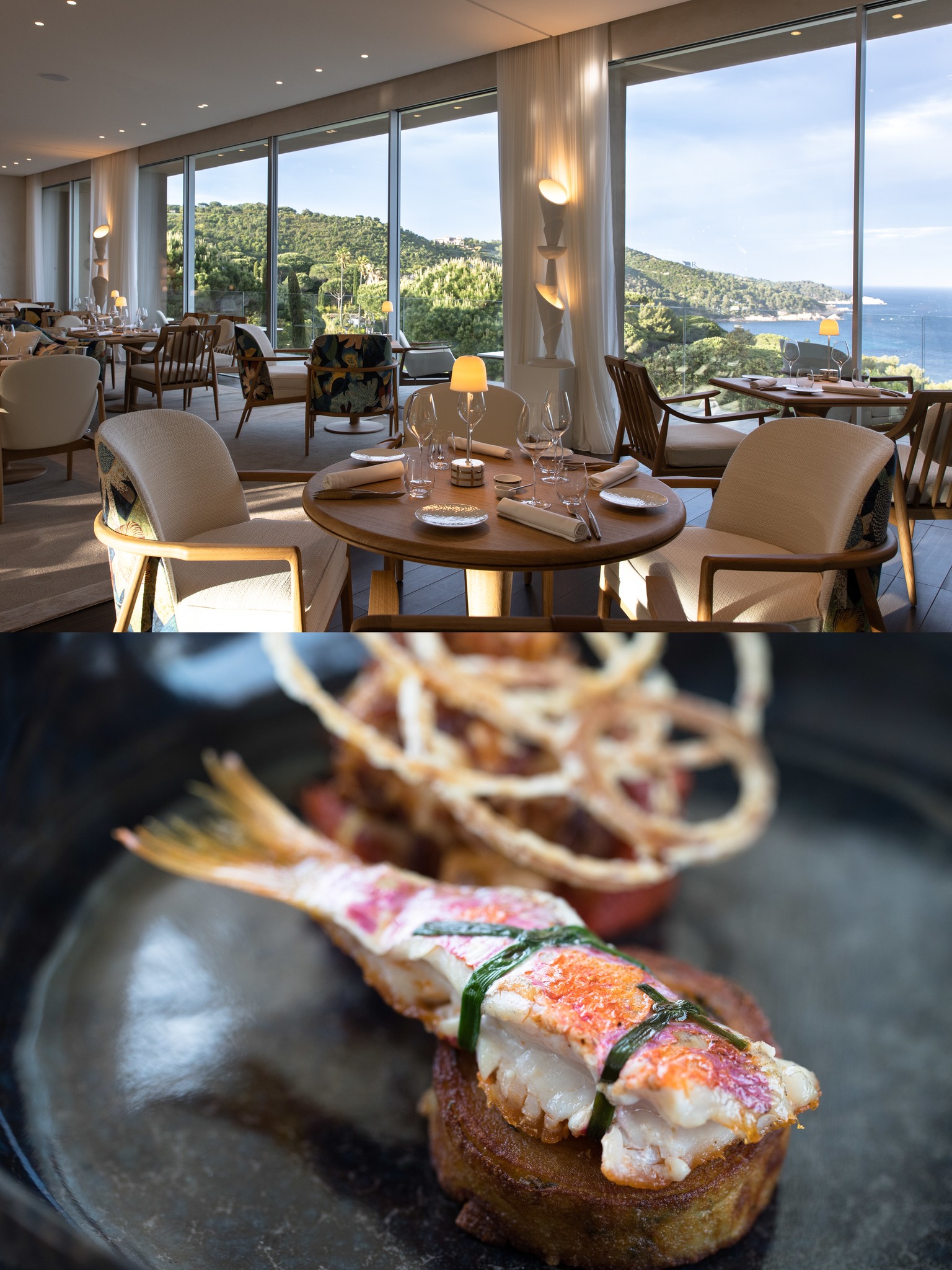 La Réserve Ramatuelle's exceptional surroundings directly inspire the choices made by Eric Canino, who is determined to reflect the extraordinary generosity of Mediterranean nature. His cuisine, entirely in tune with the terroir of Provence, gives pride of place to fish, olive oil, as well as to fruit, vegetables and aromatic herbs from the kitchen garden of La Réserve. The inventive menu shakes up the classic hits of Mediterranean cuisine, with dishes elegantly pampering tastebuds while ensuring a guilt-free gourmet experience.
A relaxed but glamorous dolce vita atmosphere at the pool restaurant. When the sun becomes too hot to bear, it's time to settle down in the shade of the pine trees and the big white sails to savor a range of fresh ideas from Michelin two-starred chef Eric Canino: colorful salads, raw fish specialties, pasta… Salmon avocado tartar in tempura, delicious Vitello Tonnato and Provençal-style Calamaretti are among the great favorites, to be enjoyed with homemade bread and olive oil from the estate.
What could be more natural when facing the sea than to highlight a cuisine demonstrating perfect mastery of the various flavors, textures and colors relating to fish and shellfish? La Réserve Ramatuelle offers you a Japanese menu prepared by two master sushi chefs, to be savored while admiring the infinity of the Mediterranean.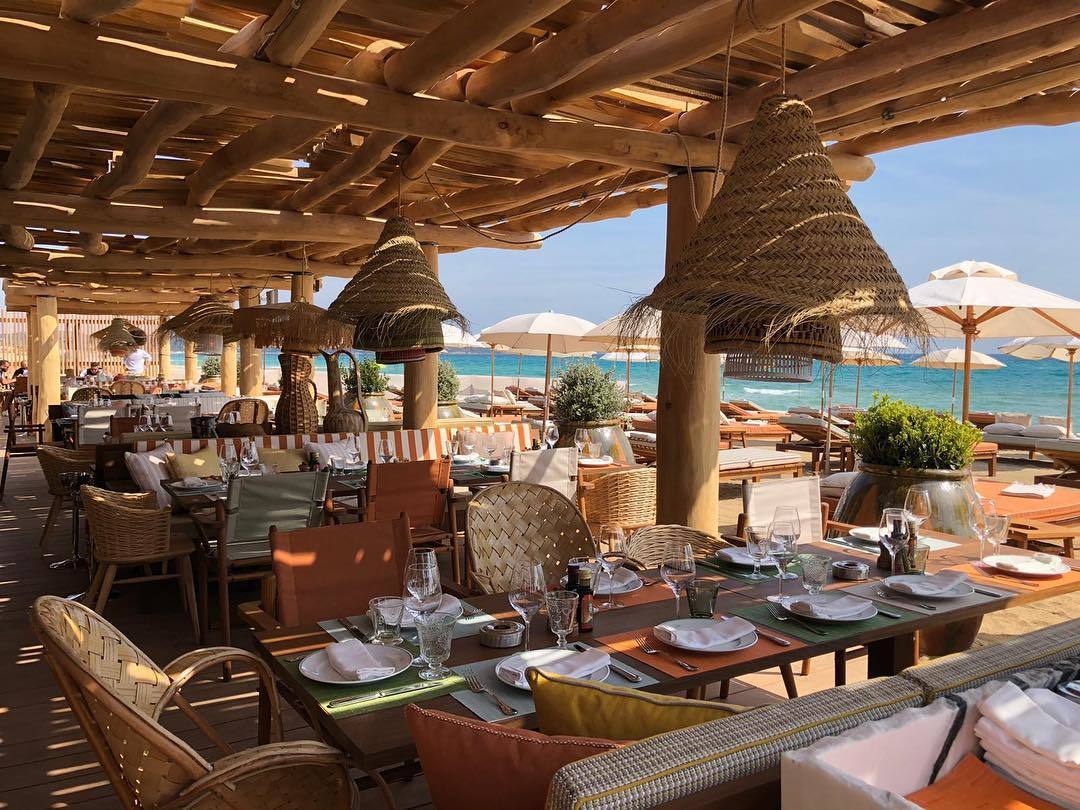 In the end, you have chosen to just spend the day in Ramatuelle, and you wish to enjoy an afternoon of leisure on the beach? So be it: La Réserve à La Plage awaits you, with the relaxed vibe of a charming cabana and a generous, fresh and fragrant Mediterranean cuisine made for sharing.
Sharing a few tapas or enjoying a friendly lunch facing the sea: perhaps the quintessence of summer happiness? Beautiful pieces of meat, grilled newly caught fish, fresh local vegetables: the menu celebrates Mediterranean cuisine.
A preference for a dinner under the stars? See you every Wednesday evening for a grill at the Brasero with your feet in the sand.