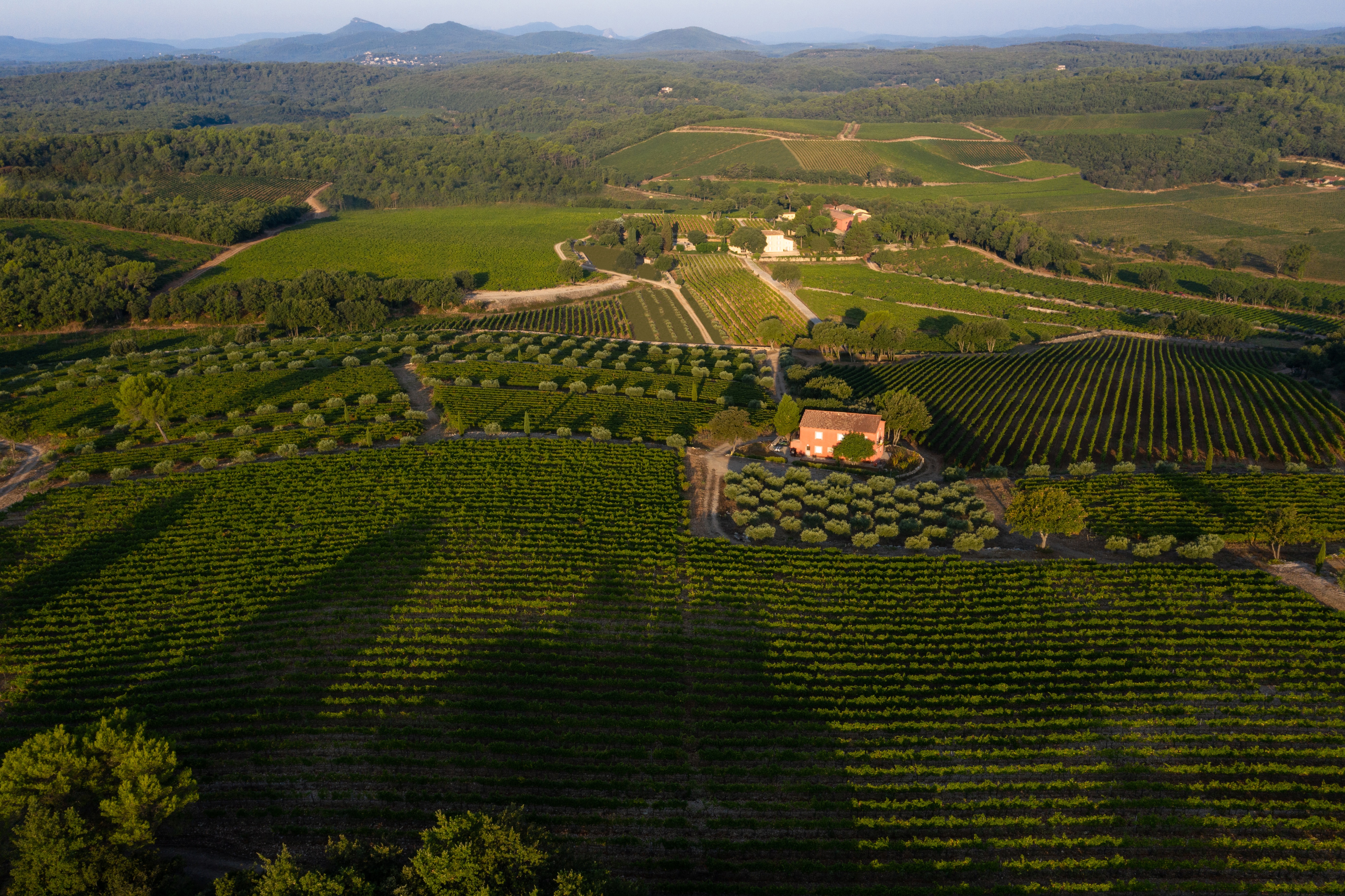 La Mascaronne
An Iconic Site
Château La Mascaronne is located in the village of Le Luc en Provence, on a sumptuous ring-shaped site where Nature seems perfectly intact. Unparalleled, the views of the estate's age-old stone-walled terraces, magnificent hilly contours and borders of olive trees are truly breathtaking.
Michel Reybier
Convinced by the potential of La Mascaronne, Michel Reybier purchased the estate in 2020. He is also the owner of Cos d'Estournel, a Second Growth in Saint-Estèphe, Domaine Impérial Tokaj-Hétszölö, the Jeeper champagne house and La Réserve hotels in Paris, Geneva, Zurich and Ramatuelle.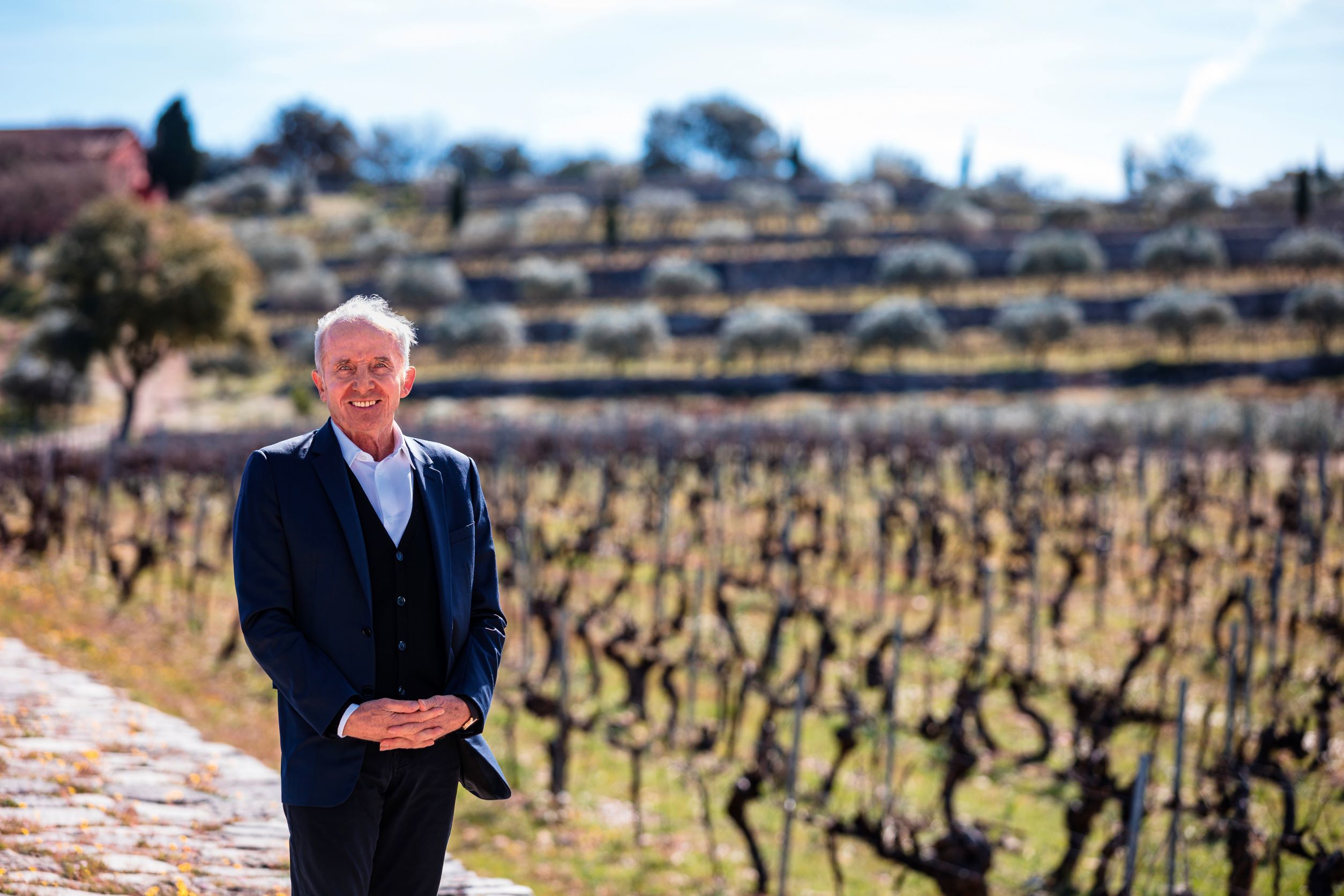 La Mascaronne, a Natural Choice
"There is a particular energy at La Mascaronne; it is one of those places where a special kind of alchemy puts you at ease. We have been present in Provence for more than fifteen years now with La Réserve Ramatuelle, and I feel very attached to this region, its climate and the quality of life it offers. Acquiring La Mascaronne seemed only natural."
Provence, a Providential Region
"I see Provence as a providential region for producing excellent rosé wines. As for La Mascaronne, it is truly unique. The vineyard is magnificent, and we work to cultivate it according to an utmost respect of Nature. Our approach goes beyond our Agriculture Biologique certification: we consider the ecosystem as a whole and feel it is essential that we craft our wines exclusively from grapes grown at the estate."
One of Provence's Most Exceptional Rosés
"Here as on our other estates, we believe that winemaking is a very long process that merits long-term investment. It is about preserving a legacy and working to sublimate the bounty of Nature. This is what allows us to craft the best wines possible, wines that are meant to be shared with loved ones and enjoyed with fine cuisine."
Stays at the Estate
"Located only an hour from La Réserve Ramatuelle, we are blessed with an exceptional site that offers accommodations for visitors, like our other estates. Our bastide may be reserved in its entirety or by the room and is ideal for enjoying the best of Provence. The nearby La Réserve Ramatuelle means guests may enjoy all the region has to offer, including lunch or dinner by the sea. I want each of our guests to be able to get away from it all while still enjoying the comforts of home. Ours is an approach to the good things in life that combines moments of joy with the ultimate in refinement. We are also happy to welcome visitors who are passing by, should they wish to taste or purchase our wines."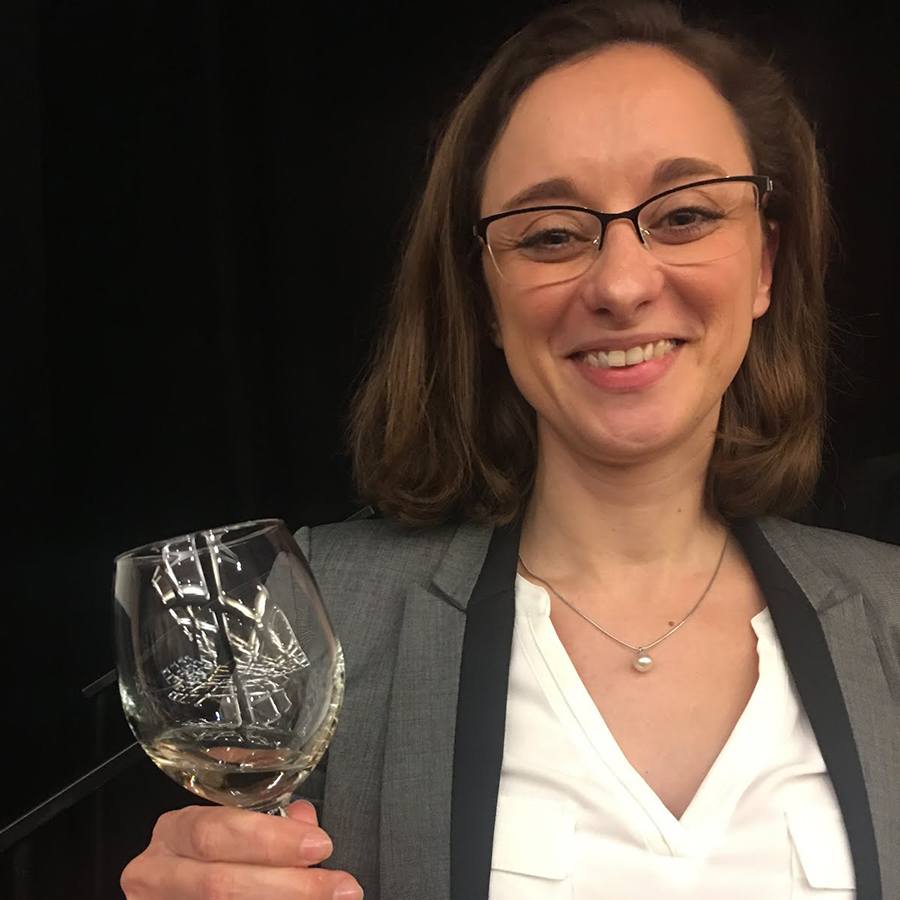 Nathalie Longefay
Technical Director, Oenologist
After serving as wine consultant to La Mascaronne for ten years, Nathalie Longefay joined the estate's team as Technical Director in 2021.
A Finely Honed Approach
"Day in and day out, the teams at La Mascaronne look to our terroir as they seek to reveal the intrinsic qualities of each plot. Every member of the team is highly efficient and extremely attentive to detail and understands that each step and piece of effort is essential to producing exceptional wines."
A Most Outstanding Terroir
"La Mascaronne counts among Provence's most outstanding terroirs, and we are able to produce red, white and rosé wines that are wonderfully expressive and balanced, in the Provence style. We are as dedicated to the quality of our rosé wines as we are to that of our white and red wines. Château La Mascaronne Rosé is wonderful young and delightful throughout the year, while Château La Mascaronne Blanc and Château La Mascaronne Rouge offer excellent aging potential."