The Art of Blending
13 December 2021
The final step in winemaking, blending—that most crucial event—follows a year of scrupulous work in the vineyard and a meticulous harvest.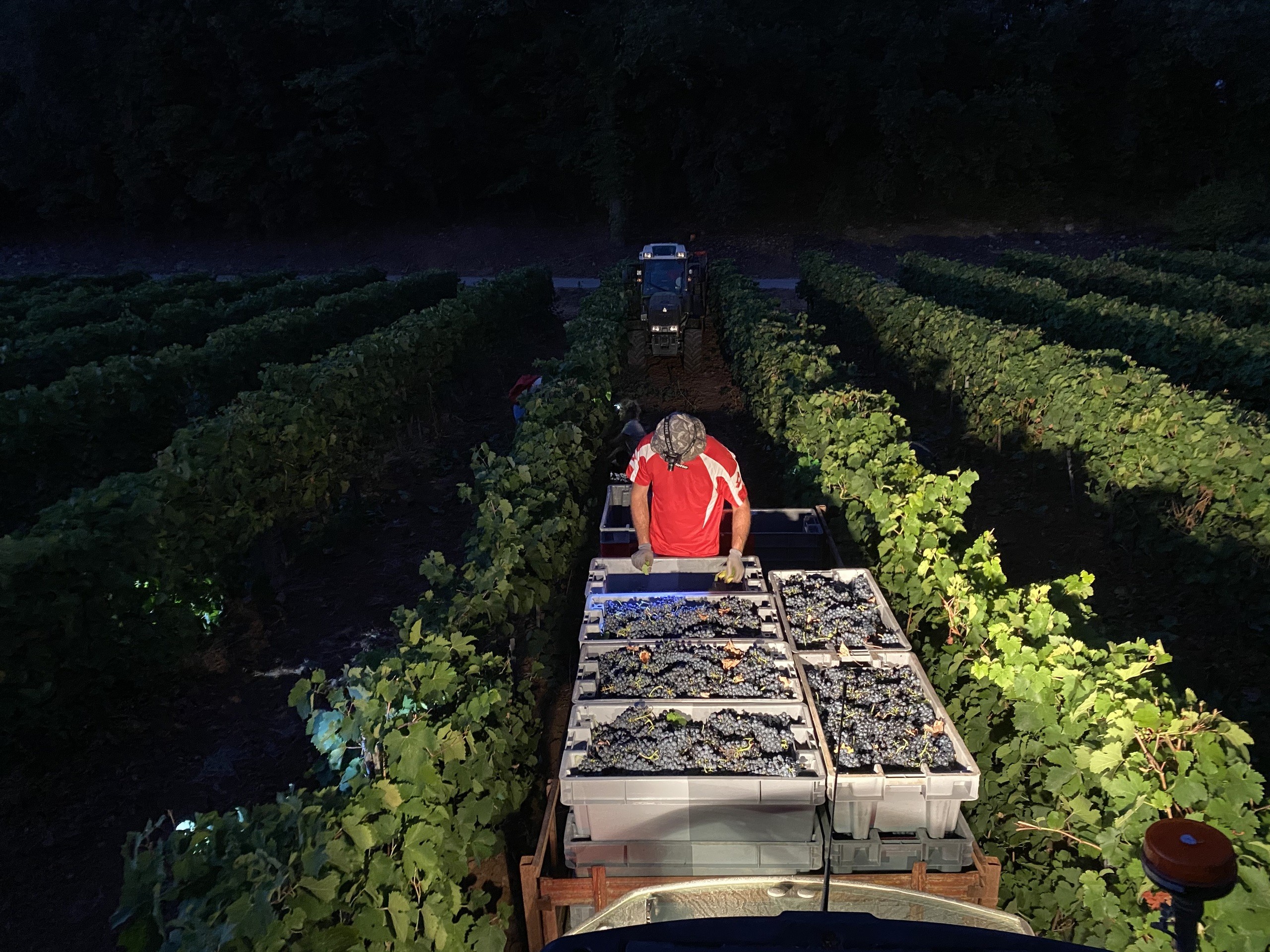 Blending is primordial in crafting fine wines. The culmination of a year's work in the vineyard and the cellars, it is the moment when a new vintage comes to life.
The teams at La Mascaronne dedicate themselves to the vineyard throughout the year to ensure healthy growing conditions and bring the estate's grapes to optimal maturity on the vine. With the end of summer comes the harvest, when all is focused on respecting the innate characteristics of the estate's grapes and bringing the wines to their purest form of expression before blending. Oxygen is used to preserve the grapes' aromas, and the grapes themselves are meticulously sorted before being pressed to yield juices of outstanding quality.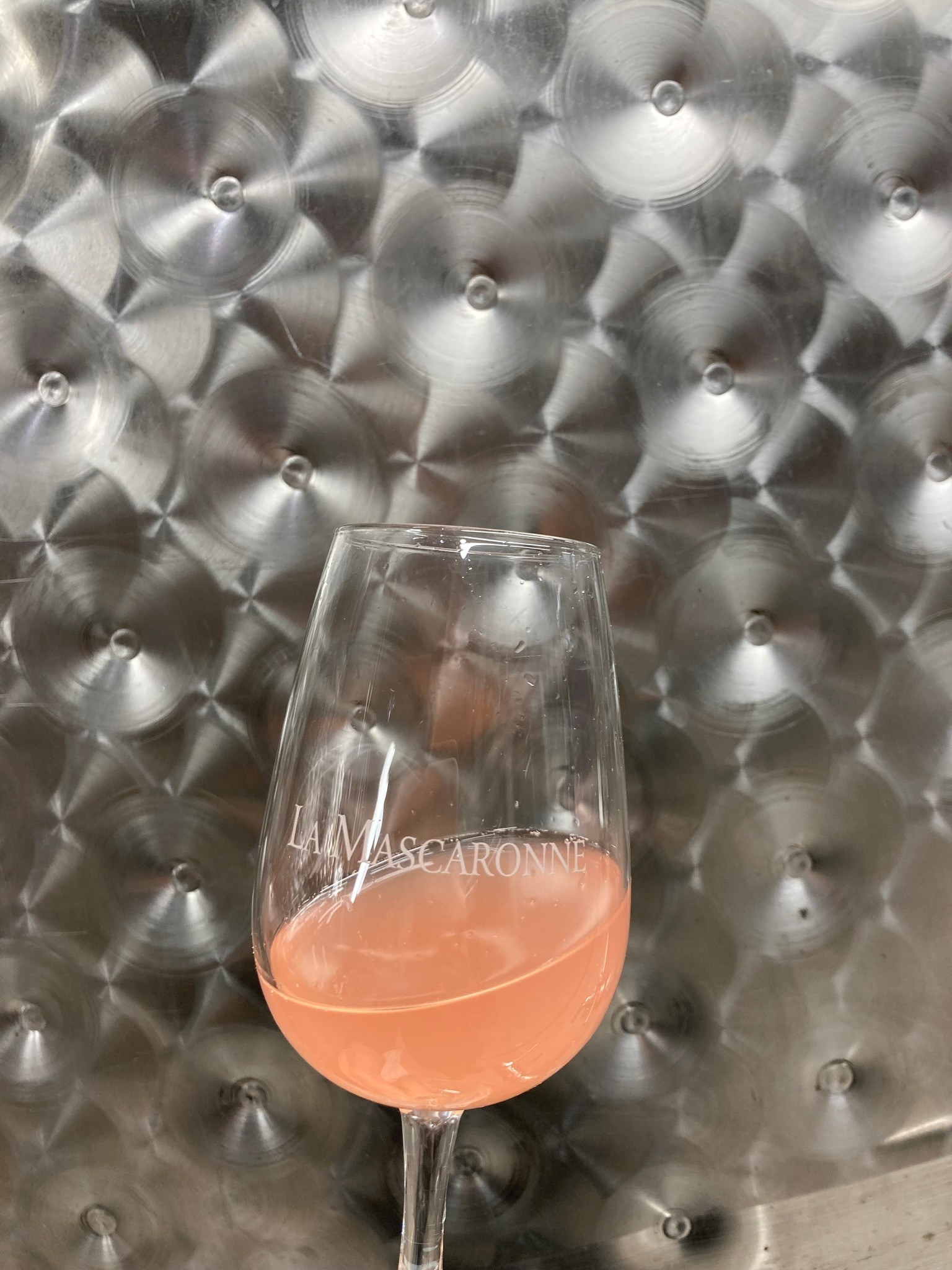 These juices are transferred to vats for fermentation and the first batches have fully fermented by the end of October. November marks the start of tastings, a critical phase in the process.
Because each plot of grapes is vinified separately, each vat contains a single grape variety grown on a single plot, with its unique personality and characteristics. The resulting palette of aromas and colors provides a point of departure for Michel Reybier, who works alongside Technical Director Nathalie Longefay and Cellar Master Olivier Brun to craft the red, white, and rosé wines of Château La Mascaronne.
Blending is not only a selective process; it is also a creative one. Several sessions are required to find the desired balance in the estate's wines, beginning with preliminary tastings that serve to further narrow down the selection and followed by a pre-blending phase, during which various combinations are tried. Finally, we conclude with a final blend that is chosen in early December.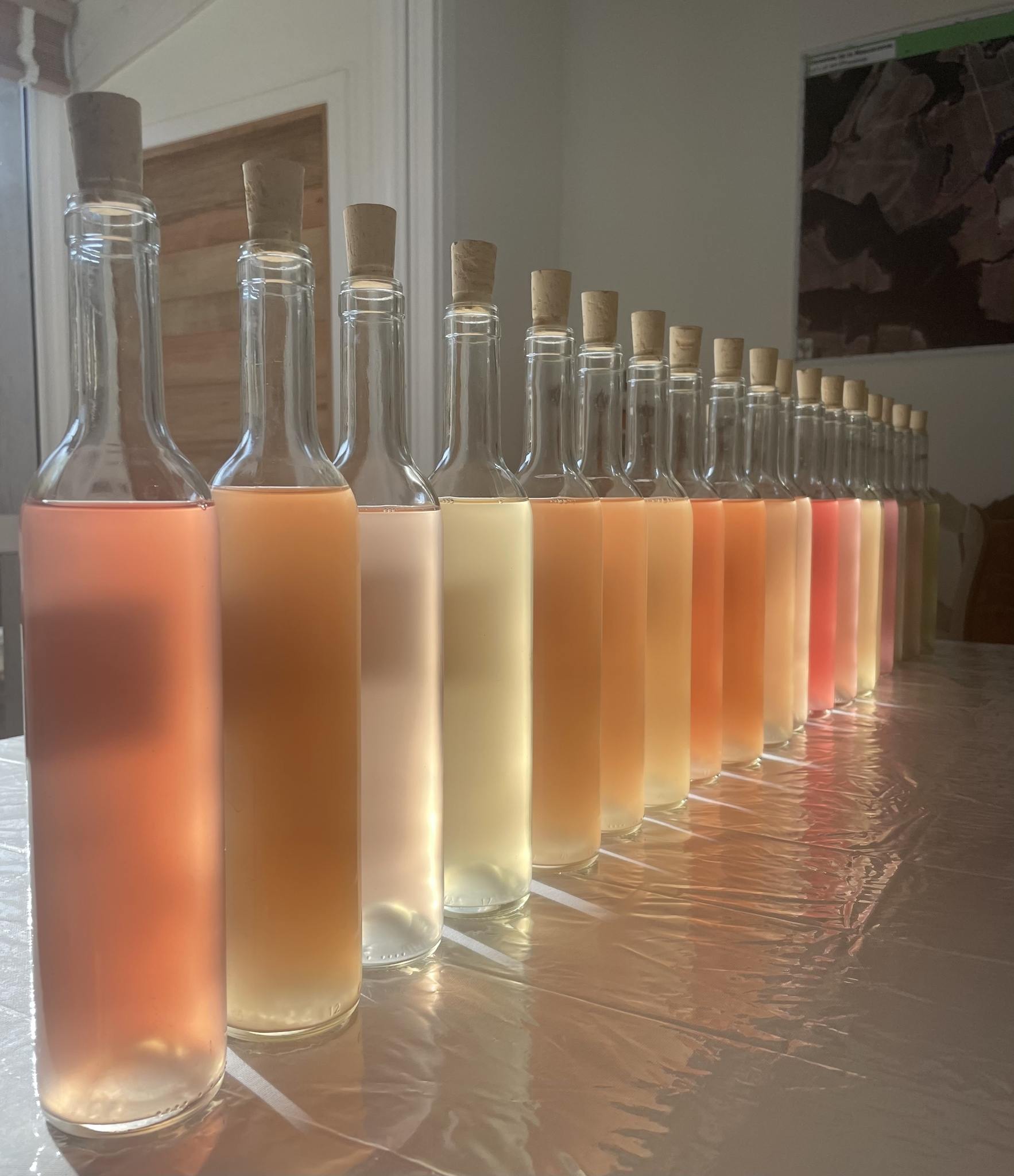 Blending allows each vintage to express the singularity of the estate's terroir and the unique identity of each of our wines.
For Nathalie Longefay, the objective for Château La Mascaronne Rosé is very clear: "We are seeking to make wines that are a luminous shade of light pink. But first and foremost, our wines must be expressive, balanced, and complex, with floral, fruity, and citrus notes, delectable, elegant wines with roundness and a touch of freshness."  
By the end of this year's series of tastings, the expertise of the estate's teams allowed us to craft an extraordinary 2021 vintage, one that strikes a wonderful balance between vivacity and a rich aromatic palette. We are eager to share it with you!