The French Riviera
2 June 2022
La Voile à La Réserve Ramatuelle
Floating between the deep blue sea and the azure of the sky, "La Voile" (the sail) hoists the colours of gastronomy that is devoid of anything superfluous and which focuses on the pleasure of true flavours.
True to his style, Eric Canino, double-starred Chef, remains at the helm of a restaurant reputed for its culinary creativity and offers cuisine as light as a gentle breeze under the immaculate white sail shades on the terrace, overlooking the Mediterranean.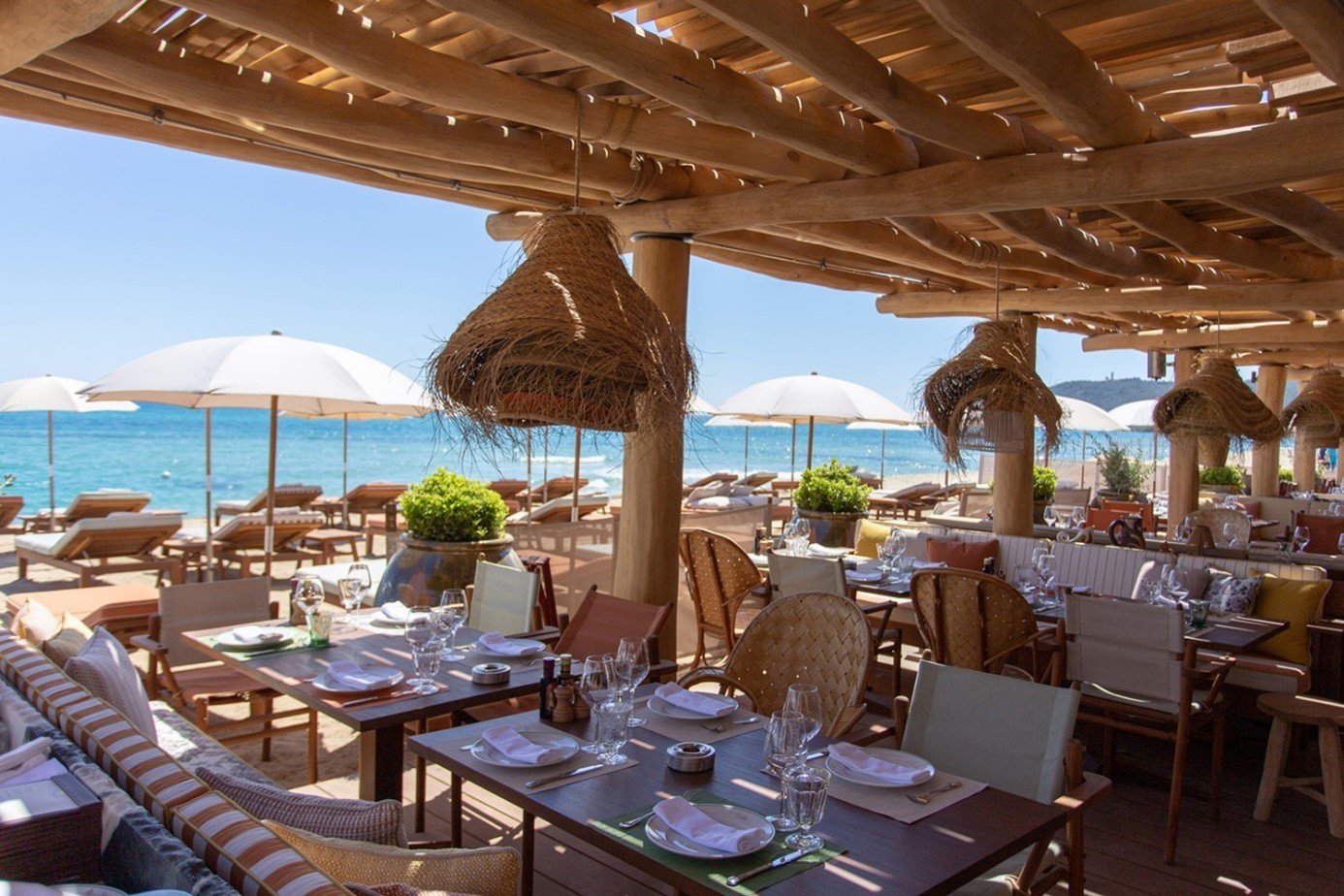 Sharing a few tapas or enjoying a friendly lunch facing a stunning view: perhaps the quintessence of summer happiness? Beautiful pieces of meat, grilled newly caught fish, fresh local vegetables: Nicolas Cantrel's menu celebrates Mediterranean cuisine.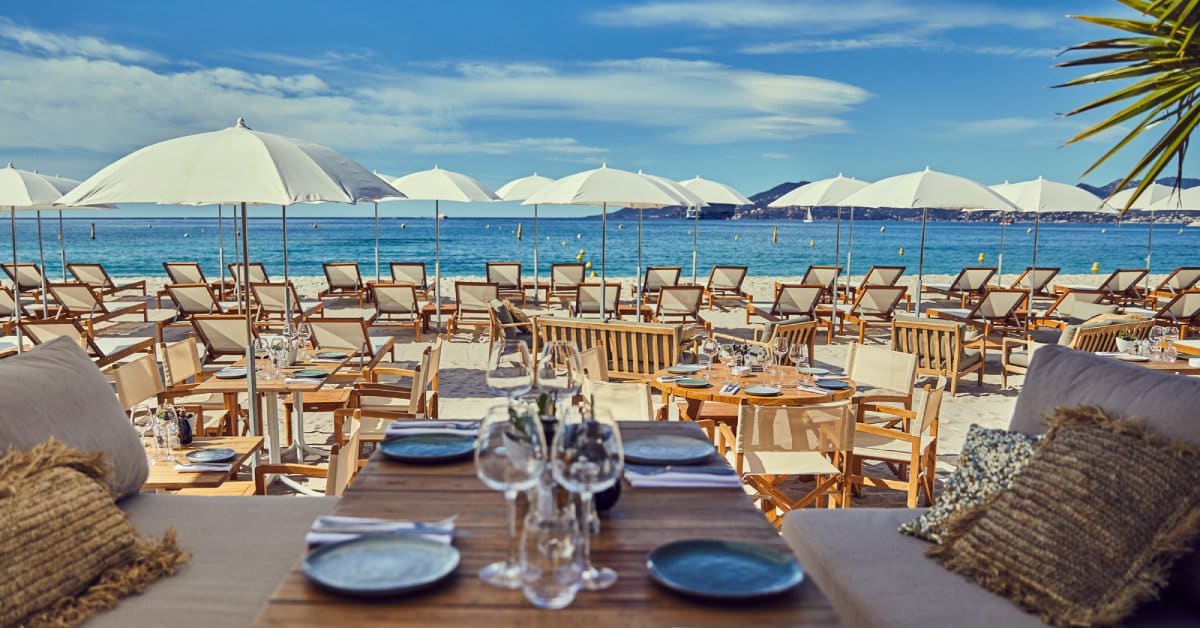 At the centre of the mythical Croisette in Cannes, la plage Miramar invites you to travel in a natural, calm and relaxing setting facing the sea.
A blend of traditional recipes and faraway destinations, our cuisine gleefully mixes influences from the South of France, Latin America and Asia.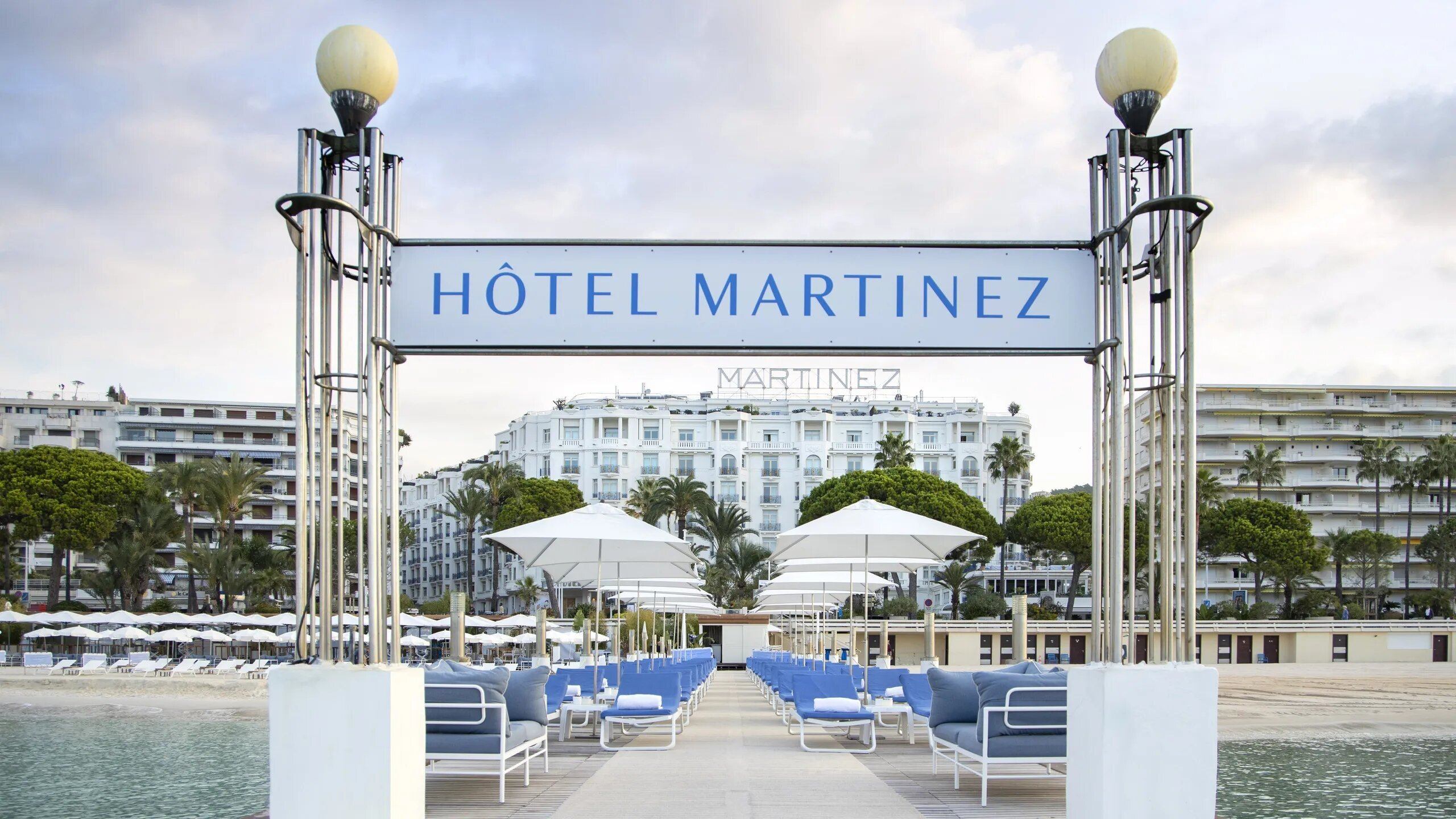 Opened in the late 1920s, Hôtel Martinez embodies the light-heartedness of the Côte d'Azur.
Known for its warm atmosphere full of zest for life, this is and was the place to see and be seen on the iconic Croisette.
Hotel du Cap-Eden-Roc has hosted those in search of the Riviera's rare and delicious pleasures every season since 1870, for carefree days secluded between our private bay and parkland.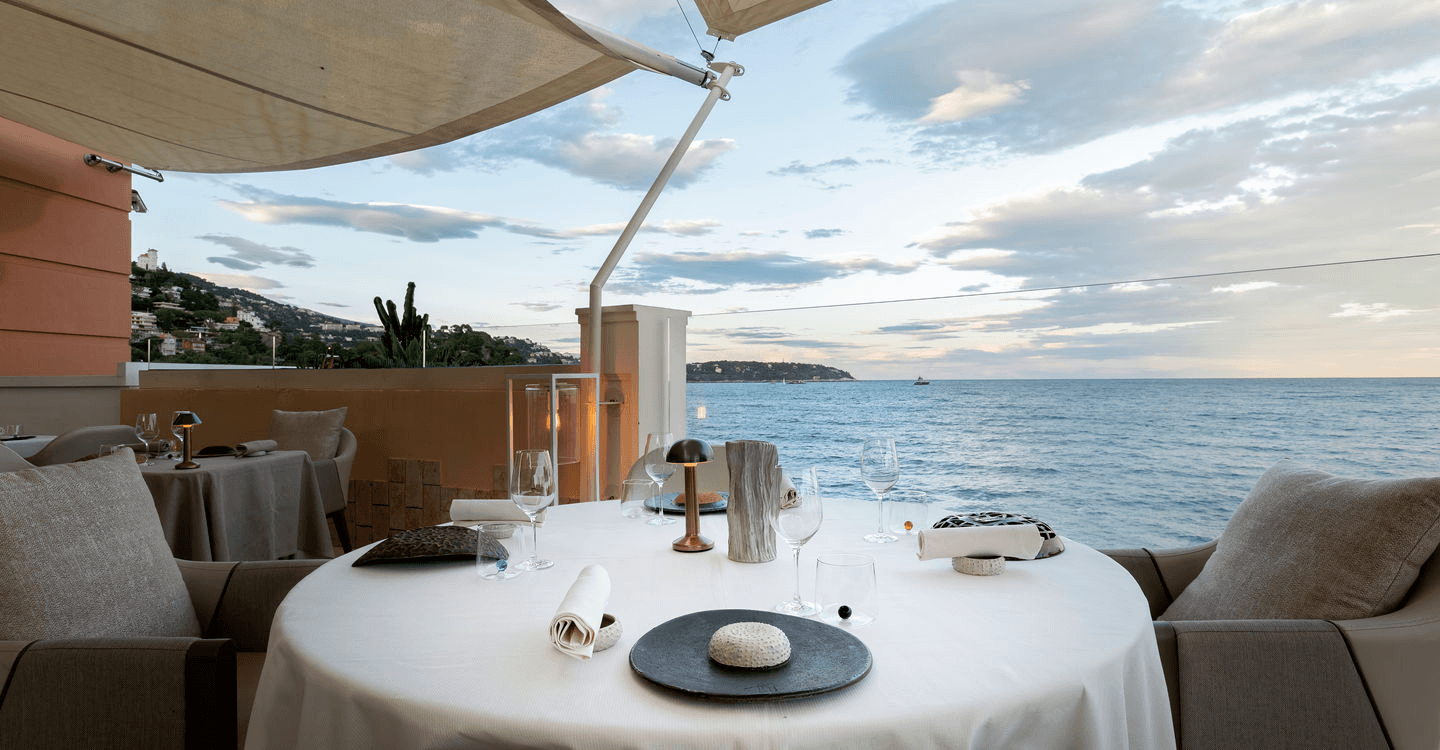 Blue Bay au Monte-Carlo Bay Hotel & Resort
Awarded 2 stars by the prestigious Michelin Guide, Chef Marcel Ravin offers a bold repertoire at the restaurant Blue Bay, with a cuisine that features a fusion of Caribbean and Mediterranean flavours.
Indoors, the open kitchen gives a glimpse into the chef and brigade's hustle and bustle behind the scenes, and outdoors, one can admire the sea view from the panoramic terrace…