Our Environmental Commitment
30 March 2022
At the end of the 1990s, an ambitious restructuration of the vineyard began: plots were replanted, new grape varieties were introduced, all under an already strong will to respect the environment, the terroir and the site.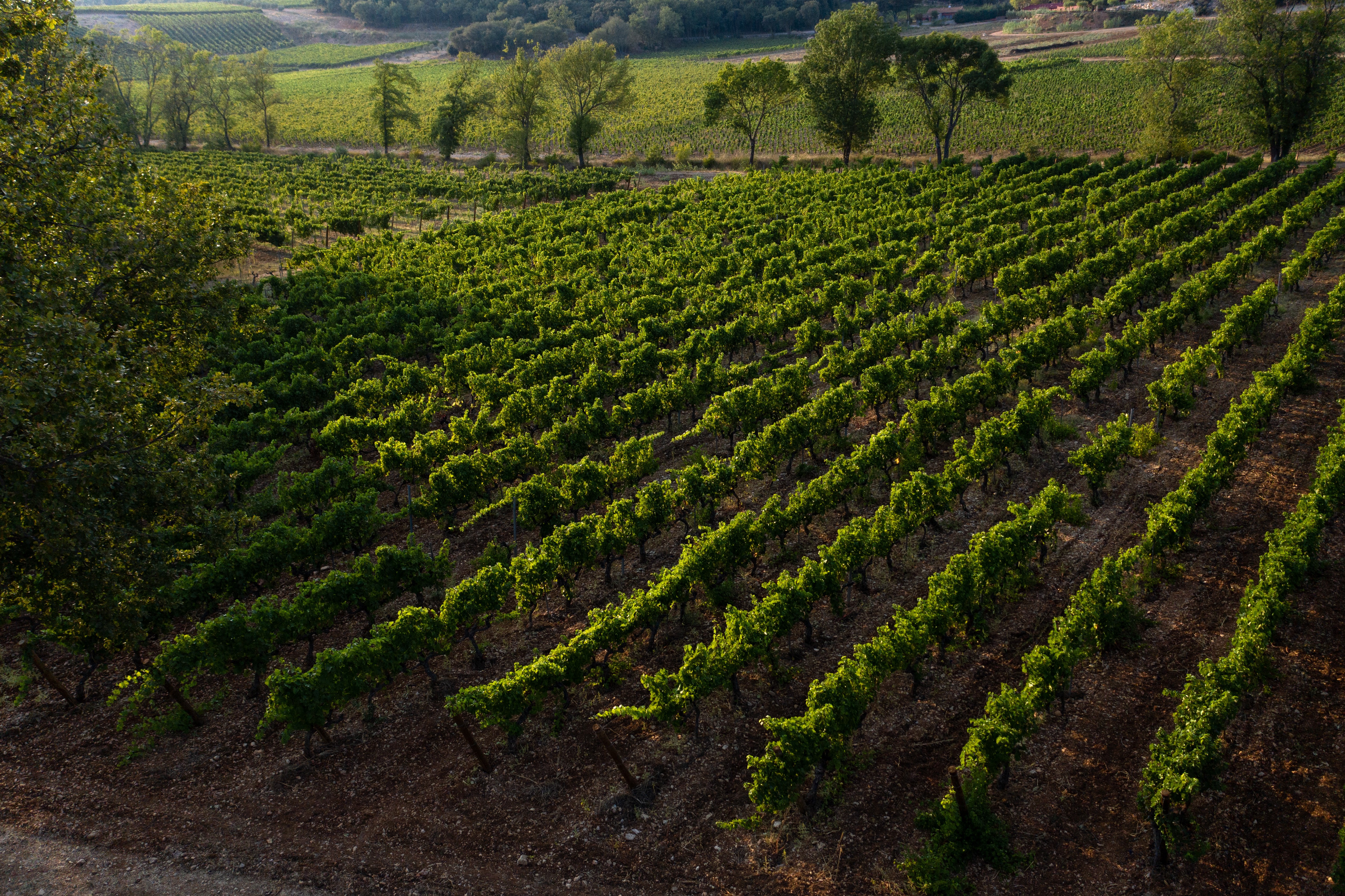 The following steps came naturally: in 2010, after almost ten years of sustainable agriculture and a resultingly healthy vineyard, the conversion to Agriculture Biologique began.
To rule out chemicals in the vineyard, particularly those used to weed to soils, two to three years of substantial work were necessary to accustom the soil to mechanical work, before the total conversion of the estate and the official certification obtained in 2016.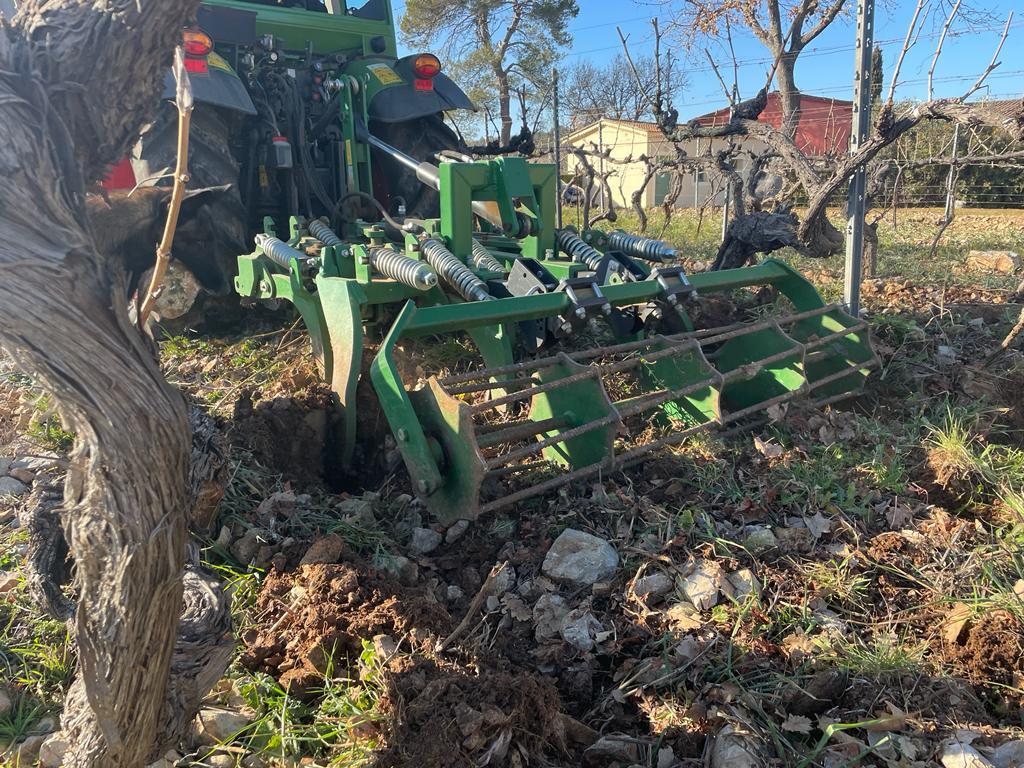 At La Mascaronne, the Agriculture Biologique certification is part of a holistic approach: from vines to olive trees and gardens, everything done respects the surrounding environment.
In the vineyard, tillage is done sparingly and at key times. When done right, it helps retain the rains as much as possible, in a region known for its drought and on an estate where no irrigation system is used. It also aerates the soil, which allows to loosen the soil.
Even though we only resort to organic products, trying to limit their amount to a minimum is a daily concern. To that end, they are used as closely as possible to foliage and with very precise tools, in order to reduce their dosage and their impact on the environment.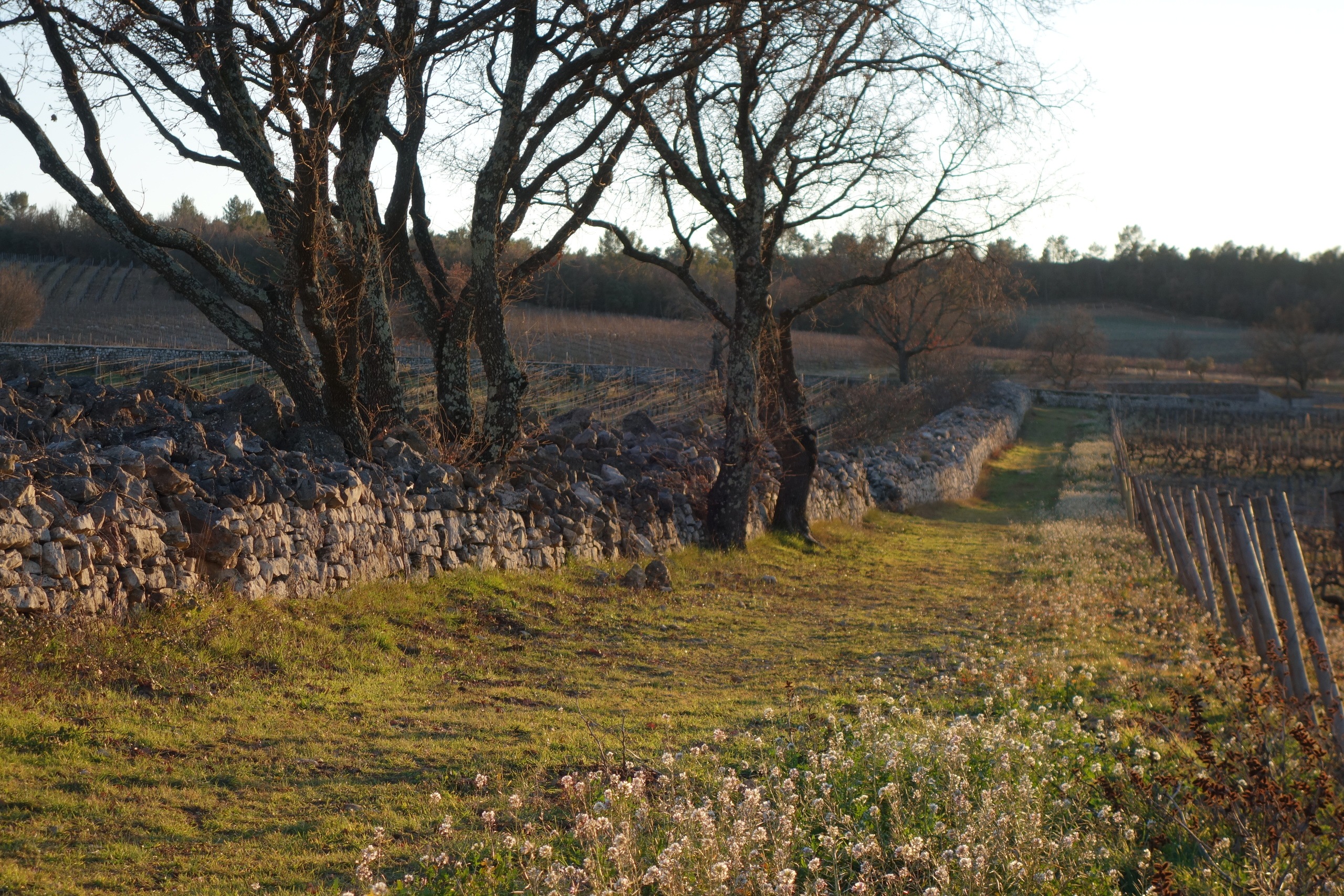 Within an ecosystem such as that of La Mascaronne, it is essential to think long term to guarantee the longevity of an exceptional site and its surroundings. Some plots thus become testing grounds, and if the experimentations prove successful, these new practices will be extended to the entire vineyard, gradually and according to the specificities of each plot.
Among these ongoing trials, two are particularly promising. Cover cropping first: leguminous crops or grasses are sown between vine rows according to the characteristics of each plot.
Once they form a crop cover, they protect and balance the soil, but also help aerate them, thanks to their roots and the micro-organisms that accompany them, thus promoting greater biodiversity.
Another promising trial: herbal preparations, used in addition to copper, make it possible to further limit the use of products, while maintaining the balance established on this exceptional site.
When he acquired the estate in 2020, Michel Reybier already gave a defining perspective: "La Mascaronne is truly unique. The vineyard is magnificent, and we work to cultivate it according to an utmost respect of Nature. Our approach goes beyond our Agriculture Biologique certification: we consider the ecosystem as a whole…"